Town and Country
From Departure Bay to Neck Point Park and Saysutshun Island there are many places to stop along the ocean's edge, or venture inland to one of many parks and trails with an abundance of unique birding opportunities.
Nanaimo River Estuary
Birding
Hemer Provincial Park

4536+P6 Nanaimo, BC, Canada

Just South of Nanaimo, this forested park includes walking trails and a viewing platform over the marsh perfect for easy-access birding.
Anna's Hummingbird by Shayne Kaye
Cafe
COCO Café

1840 Cedar Rd, Nanaimo, BC, Canada

Fresh baked goods made in-house daily, as well as specialty coffees, teas, breakfast, and lunch options to dine-in or take with you into the field.
Parks and Recreation
Stretching North along the Island Highway, Nanaimo's local parks welcome birders of all backgrounds to slow down, and enjoy the scenery.
Buttertubs Marsh
Birding
Saysutshun (Newcastle Island) Marine Provincial Park Campground

53Q7+WF Nanaimo, BC, Canada

Engage with local Indigenous community members on this island just a short boat ride from downtown Nanaimo – a picturesque place to explore all day, or spend the night at their serene campground.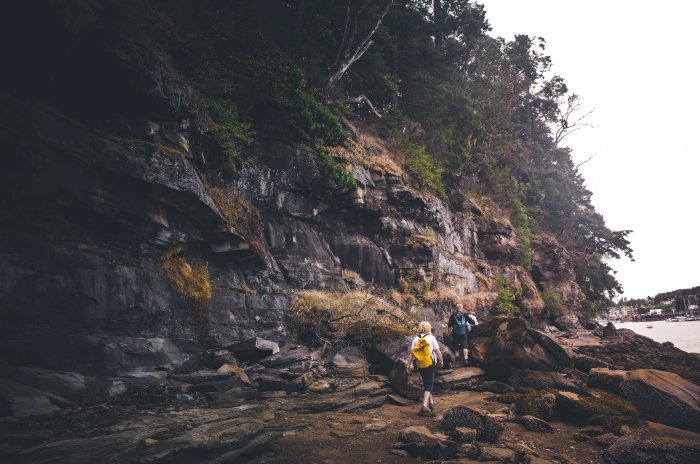 Newcastle Island by Nancy Shields
Shopping
Strong Nations Books

Ordering from this Indigenous-owned online bookstore supports the local community while extending your learning journey through art and literature.
Eating Well in the Harbour City
We all get peckish after a day, or two, or three, of exploring Super, Natural British Columbia. Thankfully, Nanaimo's growing farm-to-table food scene has plenty of options that cater to any taste.
Gabriel's Café
Least Sandpiper by Shayne Kaye
Accommodations
Inn on Long Lake

4700 N Island Hwy, Nanaimo, BC V9T 1W6, Canada

Just north of downtown Nanaimo and close to the Departure Bay ferry terminal, this hotel property features rooms fitted with private balconies or patios offering gorgeous views of Long Lake.
Itineraries
Continue
The Central Vancouver Island Bird Trail
The traditional land of the Coast Salish people including the Quw'utsun, Halalt, Stz'uminus, Snuneymuxw, Snaw-naw-as, K'ómoks, and Qualicum First Nations