Birding at its most basic is the observation of wild birds as a recreational or academic activity. However, bird watching can provide a really different experience for each person.
For some, birding is a way to mindfully connect with nature, the land, and the creatures we share it with. It can be as simple as going for a hike in your favourite local park or travelling out of your way to visit that special spot on your bucket list. Whatever the case, with diligent eyes and ears, and an awareness of what's around you, nearly any outdoor adventure can be a birding expedition.
Birding is what you make of it. Some folks enjoy birding as a relaxing, meditative activity. These birders are happy to be in the moment and welcome whatever birds happen to make an appearance. For others, birding can be a bit of playful competition (with oneself or with others). It can be exciting and thrilling to look for a new or favourite every time you go out and to compare your findings with your fellow birders.
Some birding enthusiasts are purely in it for observation. Maybe they are inspired to go birding out of scientific curiosity, or they're an artist or photographer whose artwork features birds.
The act of birding doesn't have to be complicated—well, only if you want it to be! You may think you need to have a pair of high-end binoculars or a fancy camera to bird the "right way", but in reality, all you need are your eyes and ears. The pure act of mindfully noticing and watching birds is birding—whether it's in your backyard, your local park, or a remote location.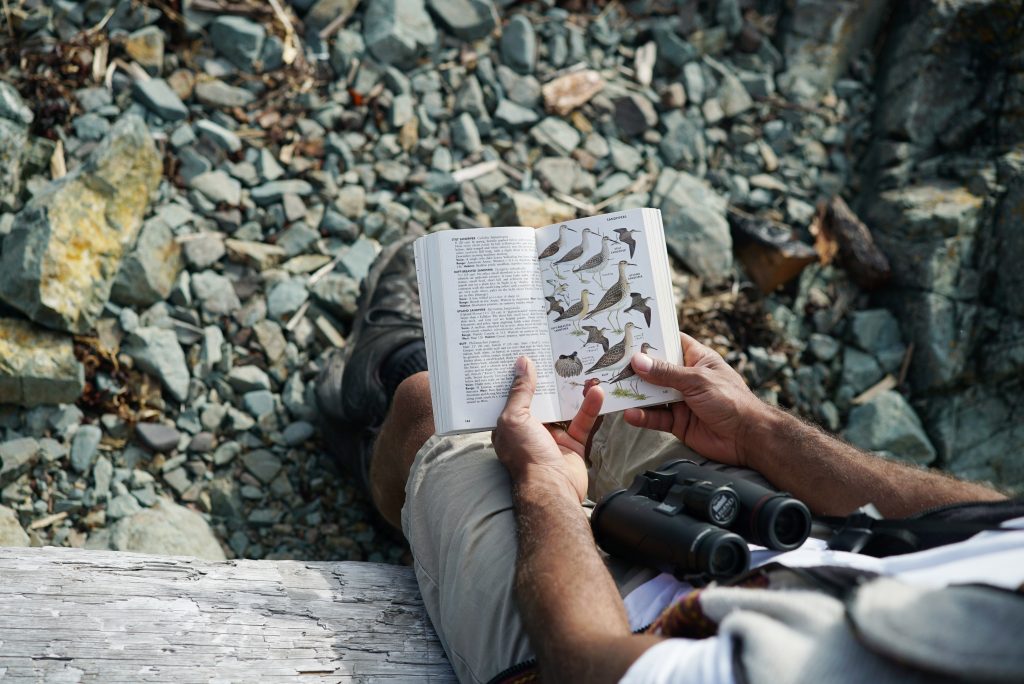 Although they are not essential, birding equipment like binoculars or a camera can be helpful tools worth considering if you're getting passionate about birding. You could also use a simple notebook and pen, a birding book, or an app on your phone like Merlin or eBird to help you identify and keep track of birds you see on your outings. (But again—you don't have to keep track of anything! It's all up to you).
Remember, there's something in birding for everyone, and birding is an all-ages activity. Keep your eyes and ears open for whatever birds are sharing adventures with you. And don't be afraid to go at your own pace!
Inspired to start your birding journey in BC? Check out our regional Bird Trails!